I will be spending this week working and playing in Germany. Thought I would post a few images as a sort of travel log. The weather here is clear and COLD. There is plenty to see and very few tourists. So, we bundled up and went on a walk about in the historic district of the city.
Here are some of the gorgeous scenes.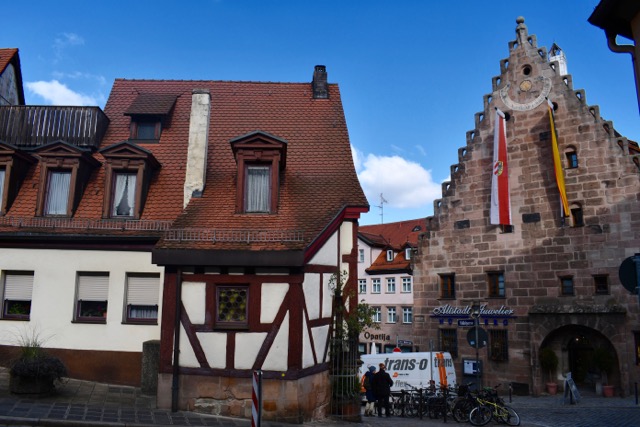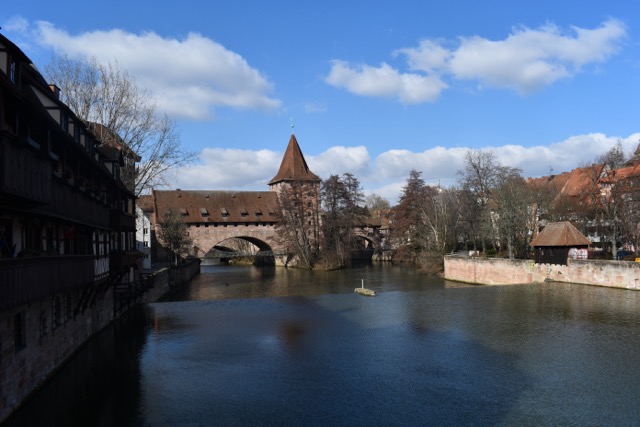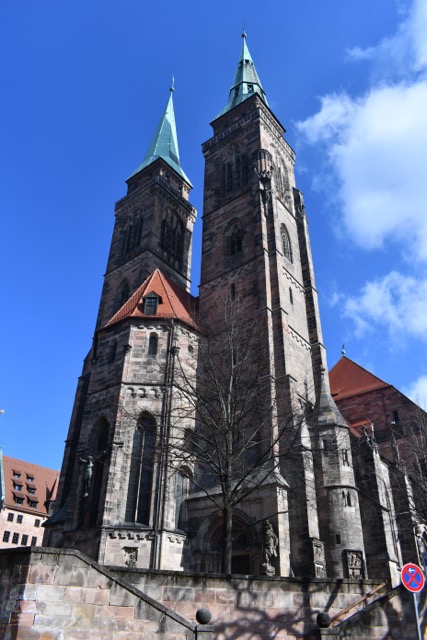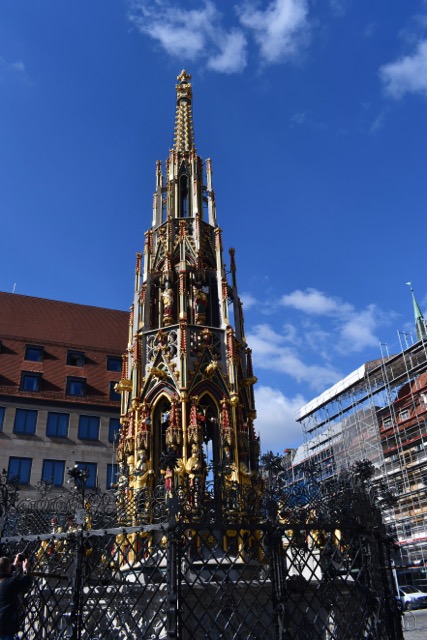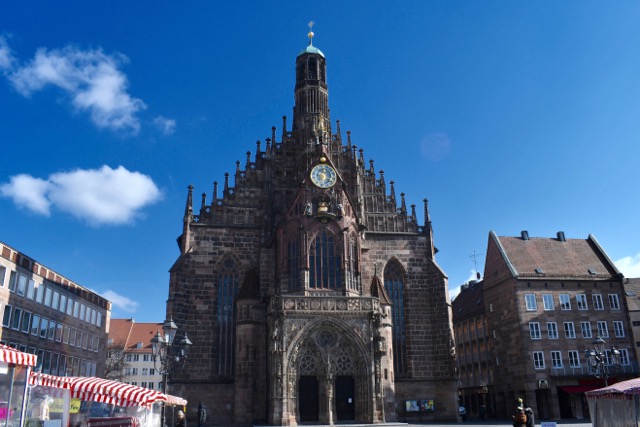 Note the bacchanalia fountain. No running water right now because of the cold but the larger-than-life figures are lively caricatures of men and women who are enjoying their beverages a bit too much along with froglike demon and an old woman wrestling the skeleton of death. This large bronze sculptural group is amusing and amazing.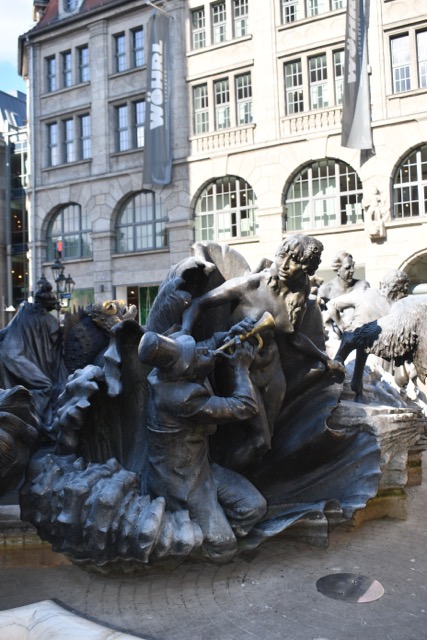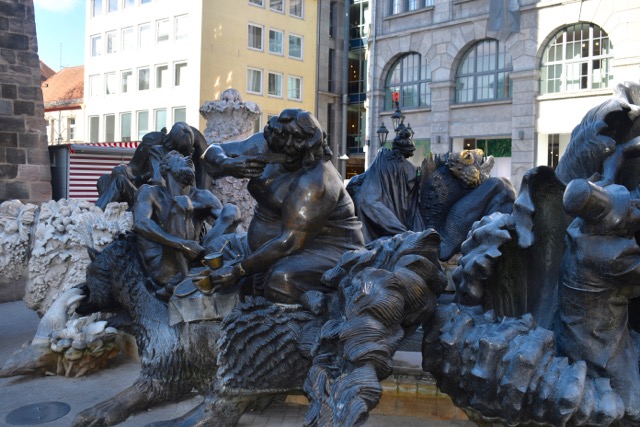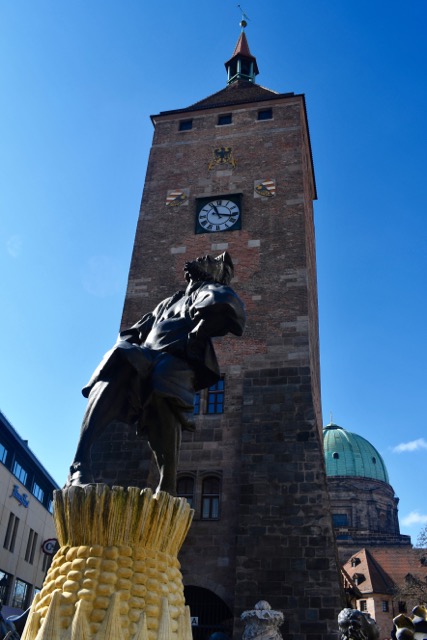 In Jakob Kirche, this group of panels from the passion of Christ is interesting. These panels, which are likely from the 19th C., are in the style of Northern Renaissance paintings of the 17-18th C. Each panel shows the escutcheons of a the prominent families that likely paid for the commission. Also, note that although the paintings are representing the final days of Jesus, many of the settings and clothing are typical of Germany.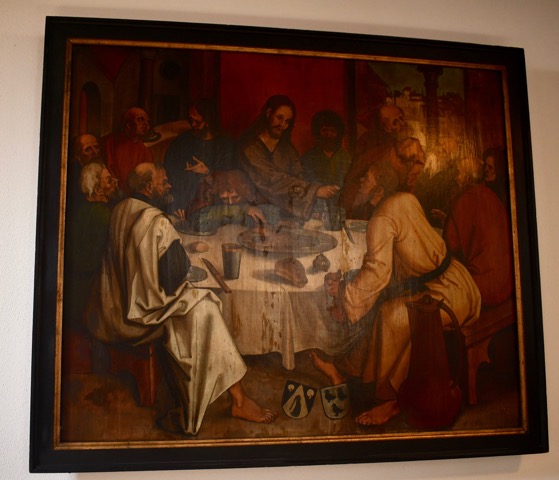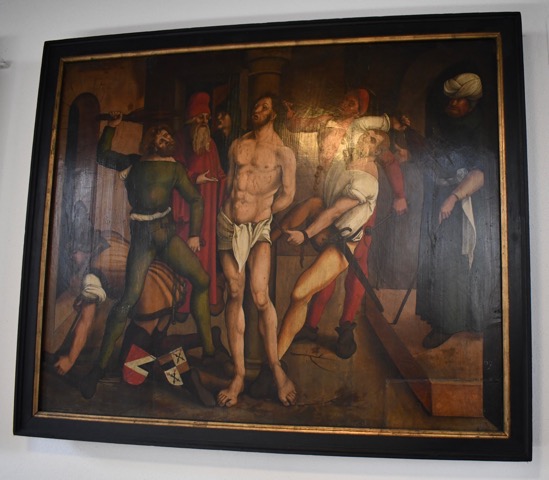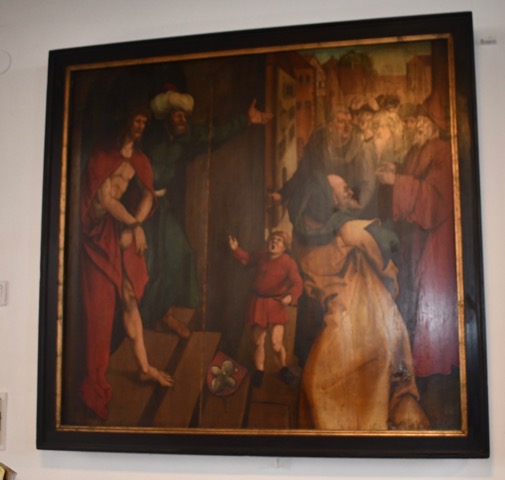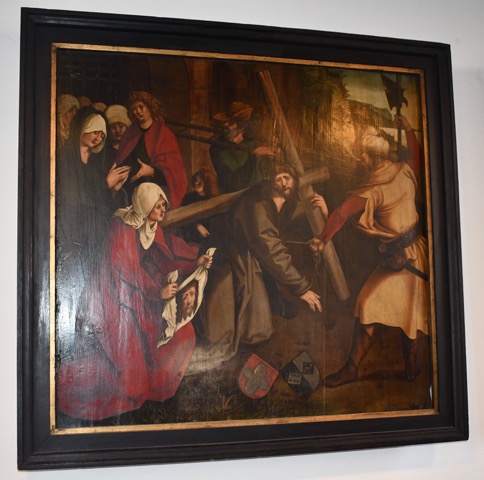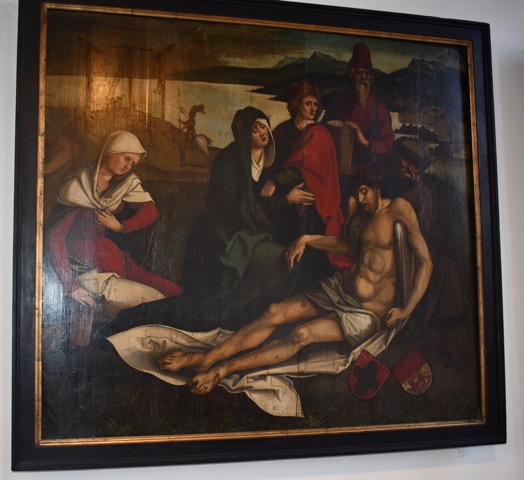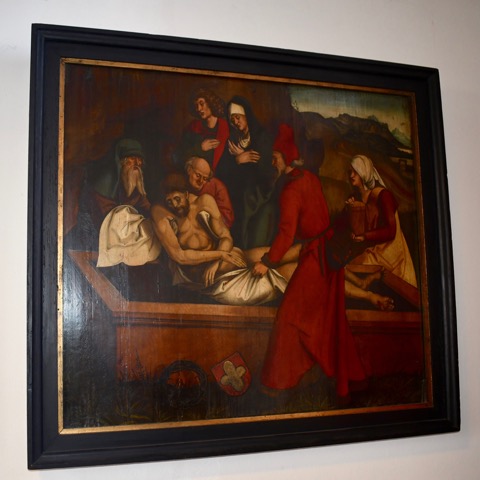 The Last Supper, The Torture of Jesus, Ecce Homo (Behold the man—presentation of Jesus to the Jews by Pontius Pilot), Carrying the Cross, The Deposition, The Burial of Jesus—Note: Placing the body in a box, not a tomb
Out exploring –More Later!